Written by Mark Nevins
Tuesday, 22 June 2010 14:55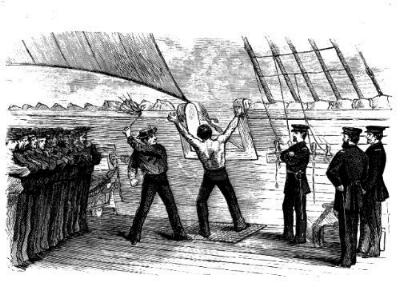 It's been my fortunate experience to work with a lot of reporters who, when approached properly, will engage in a calm, rational conversation about their stories, even if my intent is to challenge them about a stated fact or, even, their overall premise.
Having said that, it has also been my experience that generally speaking, reporters, more so than any other profession, are likely to get sensitive, angry, offended, snippy, hurt, vindictive, or  just plain mean when you question or criticize their work.
Check out this story from the PBS Idea Lab:  "Why Can't Journalists Handle Public Criticism?"
Of course, no one likes to hear criticism of their work.  No one likes to be second guessed.  But reporters see themselves as the protectors of the public trust, the upholders of truth and accuracy, and above reproach when it comes to impartiality and fairness, all of which means that their threshold for tolerating criticism is much lower than most.
The fact is, as I see it, despite striving to remove all traces of partiality and opinion from their work, in other words, despite trying to become something more (or less?) than human in their work, reporters are still, nevertheless, human.  Humans have opinions, humans make mistakes, and humans are subject to scrutiny.
For that reason, reporters will always be second-guessed.  It will be the ones who learn how to deal with it effectively and dispassionately who develop the strongest possible reputation with their readers and their sources.
Written by Mark Nevins
Monday, 17 May 2010 13:31
Headline writers drive me crazy.
When they're good, they're really funny (see right).  But when they're bad, they have the ability to not just ruin a story, but change its meaning.
We'll spend days working on a piece with a reporter if we think the subject matter might be controversial.  We'll provide data and supporting arguments.  We'll prep the client and make him or her available.  We'll make surrogates available.  We'll massage and finesse the story until we get it to a place where it seems like we have a shot at a pretty accurate and balanced bit of reporting.
And then the headline writer comes in.
And this person reads maybe the first two or thee paragraphs and writes a headline that only captures half the story, and not the good half. Of course, the reporter's regular defense is, "I don't write the headlines," which is legit.  (Frankly, I have no idea who writes those things.  I've never met anyone who has "Headline Writer" on their resume.)  But someone wrote it, and it really sucked.
Now, it turns out that headline writing in the online space is no better.
According to a story in the New York Times, online headline writing is no longer interested in getting even half the story right.  It's all about search engine optimization.
Getting names like Glenn Beck, Jon Stewart, or Taylor Momsen ("Gossip Girl") in your headline and matching it with something controversial like fight, topless, or drunk is more likely to get your article or blog post higher up the Goggle food chain.
Perhaps we need to update our thinking on this. Press release headlines that say things like, "Candidate X Releases 5-Point Plan for Job Creation" just don't cut it anymore.  We need something like, "Jennifer Anniston Exposed for Not Reading Candidate X's 5-Point Plan for Job Creation." 
Written by Mark Nevins
Thursday, 01 April 2010 15:25
People think PR and they think press releases and news stories.  But I am constantly fascinated by how different the concept of PR is from industry to industry.
Perhaps I am too easily fascinated.
In any case, this post on PRNewser.com, What Do Fashion Publicists Do?, caught my eye this morning.
What the Director of Communications for the fashion line Jill Stuart does sounds like a Sisyphian task.  (Look it up.)  All day beating on editors and fashion photographers to include her brand in their media sounds abusive.  
Not that we don't do our share of proactive pitching, we certainly do.  But our goals tend to be different.  We're not in a volume game and we're usually working on a limited time frame.  So we put an emphasis on the quality of the placement and consider the likelihood of getting placed before spending a lot of time making pitches.  We don't have the luxury of spending a month warming someone up for the benefit of one hit.  After Election Day, that's it.
Like I said, the definition of PR from industry to industry varies wildly and it's up to the client to understand which approach is going to work best for them.
<< Start < Prev 1 2 3 4 5 6

7

Next

>

End

>>


Page 7 of 7
Work With The Dover Group
Work With The Dover Group
The Dover Group hosts a year-round internship in our Chicago office. For more information, please visit our jobs page.
Praise for The Dover Group
"Bringing in the Dover Group was one of the smartest things we did. Their focus on strategic planning, disciplined messaging, and online coalition building made a significant impact. The result: we increased early childhood education funding by $17 million and built a grassroots network of more than 25,000 people. We couldn't have done it without their help."
Jennifer Crow
Former Executive Director
Kansas Coalition for School Readiness