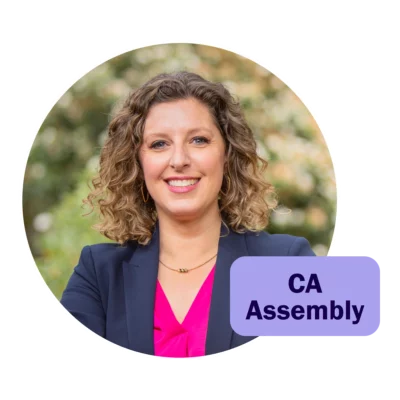 Pilar Schiavo
California State Assembly
We created a mail program for Pilar Schiavo in her hotly contested race for California State Assembly against Republican incumbent Suzette Valladares.
Valladares had a terrible record of voting to criminalize abortion, put women in jail, and make it easier to buy dangerous assault weapons. Despite her record, Valladares tried to convince voters that she's a moderate. Our strategy was to tell the truth about Valladares and present Schiavo as a lifelong fighter for working families whom we can trust to protect our freedoms.
In one of the closest state legislative races in the country last cycle, Schiavo pulled out a victory 13 days after the polls closed, winning by just 522 votes to flip the seat from red to blue!