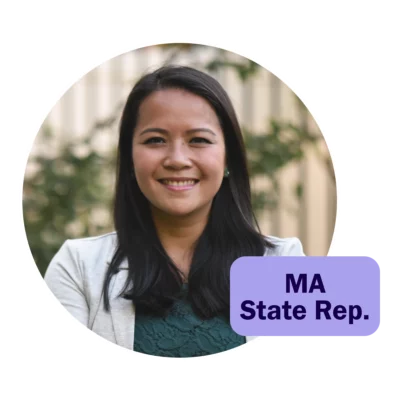 Tram Nguyen
Massachusetts House of Representatives
Tram Nguyen tried for two years to meet with her Republican state representative in the 18th Essex District, Jim Lyons, to discuss issues that concerned her. But she was never able to get in to see him. So, she decided to run against him in 2018.
We created a mail program introducing Nguyen to voters as a better choice to represent the residents of the district, and as the leader who will fight for their values. She won her election by 10 points, flipping the seat from red to blue and becoming the first Vietnamese American woman to serve in the Massachusetts House of Representatives. 
In 2022, we worked with Nguyen again, helping her to secure reelection with 60.4% of the vote.